Ont collaboré à ce numéro

BAD, CIC

ECOFIN

Gorgui Wade NDOYE

Handicap Intern.

Handicap Internation

IPU

M. Alioune TINE

Ms Anoushka RAI

UIP

Zeid Ra'Ad Hussein
Adresse
Salle de Presse
N0 1 Box 35
8, Avenue de la
Paix Palais des Nations Unies
1211- Genève 10 Genève Suisse.
Téléphones

+41 22 917 37 89
+41 76 446 86 04

Publicités, Abonnements et Souscriptions
Téléphone
· Suisse:
+41(22)917 37-89
+41(76)203 61-62
Ou envoyez un courriel à
Info@ContinentPremier.com
Publié le, 31 mai 2016 par Ms Anoushka RAI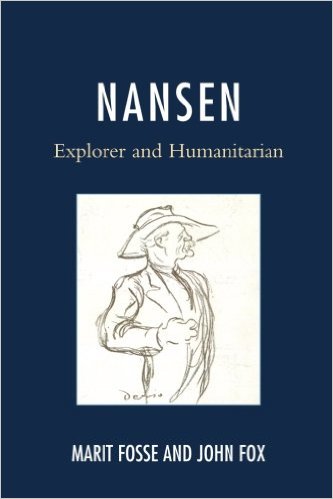 « Nansen, Explorer and Humanitarian", Marit Fosse and John Fox's book that was published earlier this year on humanitarian Fridtjof Nansen, describes Nansen's many accomplishments throughout his life. Through a chronological order of events, we learn about the Nobel Peace Prize winner's journey from an adventurous explorer to becoming a symbol of hope for refugees and prisoners of war. We learn about how he created the "Nansen Passport" for stateless people "under his responsibility" and his fight for providing a secure homeland to those in need. In today's world, where refugees are more desperate than ever, this book encourages us to reflect about the hardships that refugees endure and to believe that with devotion and initiative solutions are indeed possible.